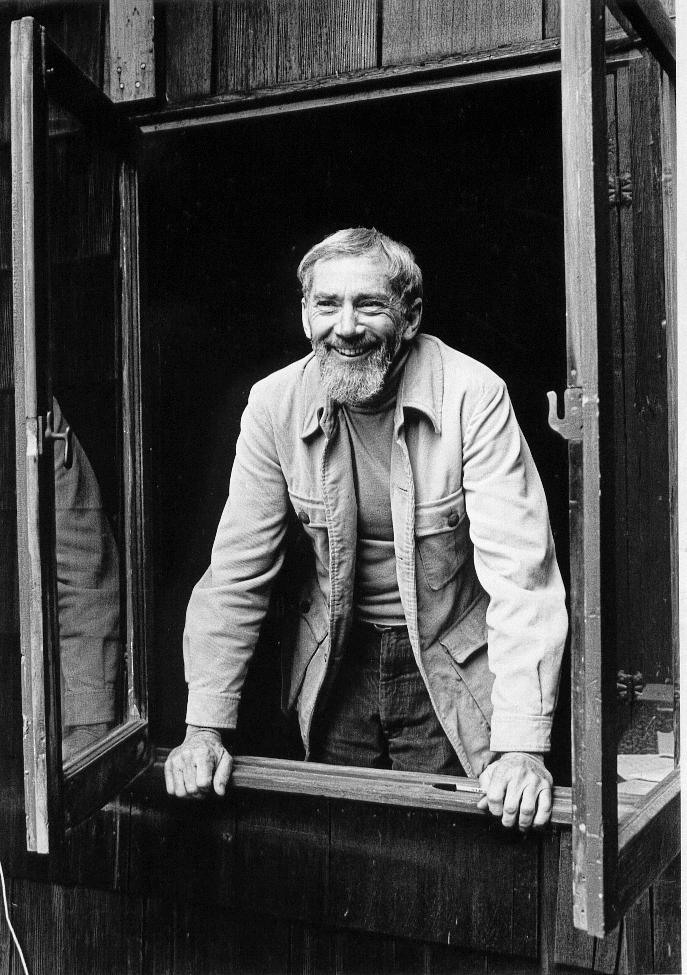 Perhaps there was no more dramatic change in the transition from hunting-gathering to farming than in the kind and number of possessions. Among archaic people who use no beasts of burden, true possessions are few and small. What objects are owned are divided between those privately held and those in which there is a joint interest. Among the latter, such as religious objects or the carcass of a game animal, the individual shares obligations as well as benefits, but in neither case does he accumulate or seem to feel impoverished. The wariness of gifts and the lack of accumulation found in these people are not due to nomadism, for the desire would still be evident. Nor can these characteristics be explained away as a culturally conditioned materialism, as that would beg the question.
This absence of wanting belongings seems more likely to be part of a psychological dimension of human life and its modification in civilization. "Belongings" is an interesting word, referring to membership and therefore to parts of a whole. If that whole is Me, then perhaps the acquisition of mostly man-made objects can contribute in some way to my identity—a way that may compensate for some earlier means lost when people became sedentary and their world mostly man-made landscapes. Or, if objects fail to fully suffice, we want more and more, as we crave more of a pain-killing drug. In short, what is it about the domesticated civilized world that alters the concept of self so that it is enhanced by property?
My self is to some extent made by me, at least insofar as I seem to gain control over it. A wilderness environment is, on the contrary, mostly given. For the hunter-forager, this Me in a non-Me world is the most penetrating and powerful realization in life. The mature person in such a culture is not concerned with blunting that dreadful reality but with establishing lines of connectedness or relationship. Formal culture is shaped by the elaboration of covenants and negotiations with the Other. The separation makes impossible a fuzzy confusion; there is no vague "identity with nature," but rather a lifelong task of formulating—and internalizing—treaties of affiliation. The forms and terms of that relationship become part of a secondary level of my identity, the background or gestalt. This refining of what-I-am-not is a developmental matter, and the human life cycle conforms to stages in its progress.
Now consider the process in a world in which that Other has mostly disappeared. Food, tools, animals, structures, whole landscapes are man-made; even to me personally they seem more made than given and serve as extensions of that part of the self which I determine. My infantile ego glories in this great consuming I-am. Everything in sight belongs to me in the same sense as my members: legs, arms, hands, and so on. The buildings, streets, and cultivated fields are all continuous with my voluntary nervous system, my tamed, controlled self.
In the ideology of farming, wild things are enemies of the tame; the wild Other is not the context but the opponent of "my" domain. Impulses, fears, and dreams—the realm of the unconscious—no longer are represented by the community of wild things with which I can work out a meaningful relationship. The unconscious is driven deeper and away with the wilderness. New definitions of the self by trade and political subordination in part replace the metaphoric reciprocity between natural and cultural in the totemic life of the hunterforagers. But the new system defines by exclusion. What had been a complementary entity embracing friendly and dangerous parts in a unified cosmos now takes on the colors of hostility and fragmentation. Even where the great earth religions of high agriculture tend to mend this rupture in the mythology of the symbolic mother, its stunting of the identity process remains.
Although he formulated the cognitive distinctions between totemic culture, with its analogy of a system of differences in nonhuman nature as a paradigm for the organization of culture, and caste or agriculture, which find models for human relationships in the types of things made, Levi-Strauss avoided the psychological developmental implications with admirable caution. But it is clear from the developmental scheme of Erikson that fine mastery of the neuromuscular system, self-discipline of the body, the emergence of skills, and awakening to tools are late-juvenile and early-adolescent concerns. In farming, the land itself becomes a tool, an instrument of production, a possession that is at once the object and implement of vocation as well as a definer of the self.
As farming shifts from subsistence to monoculture, village specialists who do not themselves cultivate the soil appear. Their roles are psychologically and mythically reintegrated into society as a whole. Smith, potter, clerk, and priest become constituents of the new reality. That reality is for them all like the pot to the potter:
(1) the wild world has reduced significance in his own conscious identity and may therefore be perceived (along with some part of himself) as chaotic; (2) he himself, like his pot, is a static made object, and, by inference, so is the rest of society and the world; (3) there is a central core of nonlivingness in himself; (4) the ultimate refinements in his unique self are to be achieved by acts of will or creativity; (5) daily labor —routine, repetitive motions for long hours at a time—is at the heart of his being; (6) his relationship to others is based on an exchange of possessions, and the accumulation of them is a measure of his personal achievement; and (7) the nonhuman world is primarily a source of substance to be shaped or made by man, as it was mythically by God.
These are but fragments of the world of the artisan. Gradations exist between that world and totemic cultures. The transition took many centuries before man's concept of the wilderness was indeed defined by the first synonym in Roget's Thesaurus: "disorder." In the earliest farming societies perhaps there were only nuances of the psychology of domestication. The individual would not see himself as a possession or conceive of being possessed by others until tribal villages coalesced into chiefdoms and he was conscripted or enslaved or his labor sold as a commodity, events that may have been as much an outcome as a cause of the new consciousness. That was many generations in the future as the first harvesters of wild wheat began to save some grains to plant. Yet we see them headed, however tentatively, toward the view of the planet as a thing rather than a thou, a product instead of an organism, to be possessed rather than encountered as a presence.
This attitude connects with the psychological position of early infancy, when differentiation between the living and the nonliving is still unclear. The badly nurtured infant may become imprinted with the hardness of its cradle or bottle so irreversibly that it cannot, even as an adult, form fully caring human relationships. But that is the extreme case. The earliest farmers were inclined to represent the landscape as a living being, even, at first, to conceive life in made things. But as those things became commodities and infancy was reshaped accordingly, the cosmos would become increasingly ambiguous. Attempts to resolve this conflict between the "itness" and the numen of things—both in the landscape and its reciprocal, the inner self—are a major goal of the religious and cultural activity of civilization.
Paul Shepard, Nature and Madness.